*do yourself a favor and do not read any of this*
I am Anarkali, and I am superior. 
Girl, please. You are nothing compared to me #TeamPatialaSuits4Lyfe

Are you kidding?? Uhh firstly, I'm named after a Mughal courtesan, so.
That's nice. I'm named afted a prinCELY STATE. SO. 
I am perfect for twirling.
Well I'm practically designed for bhangra.
K well I've been trendy for like, the past 11 seasons. 
Your mainstream fashion shows mean nothing to me. MY TRADITIONAL CHARM IS TIMELESS.
Tradition? Have you ever heard of the Mughal Empire. HAVE YOU EVER SEEN PAKEEZAH? 
Yes anarkali. Everyone knows you're B-wood's favorite. But I've had my moments in the spotlight too-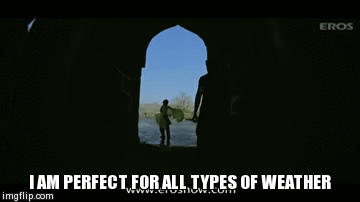 GUYS. 
Stay out of this, M!
This is our battle!!
You guys. Don't you think that, instead of fighting, you could maybe try to work together??
Work together?!
ME AND THIS DIVA?!?
Sorry M. Not going to happen. 
Oh. So are we just going to pretend like Payal Singhal at Lakme Fashion Week 2013 never happened?
…
….
Hello??
M, I don't…
We don't know what you're talking about!
Really? You "don't remember" that time when the two of you worked together, and it was beautiful??
A PATIALA SALWAR WITH AN ANARKALI??
NEVER, M. IT. NEVER HAPPENED. OKAY?
….
……
What happened to you two? Don't you remember what it was like to be together? Joined in fashionable harmony?
That…that was one time, M.
We were drunk. 
You're clothes, you can't get drunk!
WE ALSO CAN'T ARGUE. BUT THAT DIDN'T STOP YOU FROM WRITING THIS MESSED UP POST, DID IT?
…
….
…..
This never happened. 
-M